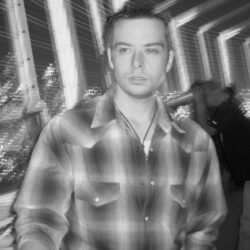 David writes and teaches in the Pacific Northwest, where he lives with his husband and his lovable and very fluffy cat.
Having studied psychology and law in university, his stories explore the darker side of the human mind, with a bit of a supernatural twist. Not much of a surprise since his favorite authors are Kafka, Hawthorne, and Poe.
He has recently committed to the idea of "genre hopping", resulting in over 30 novels from thrillers to LGBTQ+ romances. When he's not cooking or plotting his next novel, he's off plotting to take over the world.