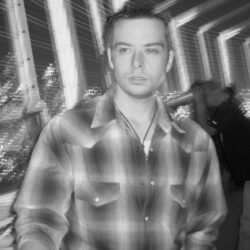 David is the author of New Gothic psychological horror novels, the godpunk fantasy War of the Souls series, and some urban-slash-dark fantasy novels in some up-and-coming Jono Grey series.
He writes and teaches in the Seattle area where he lives with his husband and their loveable, but very fluffy (not fat) furbaby, Leo. Having studied psychology and law in university, his stories explore the darker side of the human mind, with a bit of a supernatural twist. Not much of a surprise since his favorite authors are Kafka, Hawthorne, and Poe.
He has recently committed to the idea of "genre hopping" and writing whatever comes to his mind.